Welcome to Worldwide Sales
HOW WE SAVE YOU MONEY

As you live outside of the UK - we can offer fantastic prices based on shipping rosewood furniture Direct to your nearest Sea Port from the factory . As we do not have to handle the goods - we make only a token profit to cover the paperwork - and thus we can keep the prices VERY VERY LOW.
FACTORY

We use one factory exclusively to produce our furniture. Situated in Central China the factory was established in 1959 and employs over 200 people who hand make this furniture. Only the finest quality timber from Thailand, Burma, Laos and Cambodia is used in our products. Oriental furniture of this quality is becoming extremely popular on a global scale .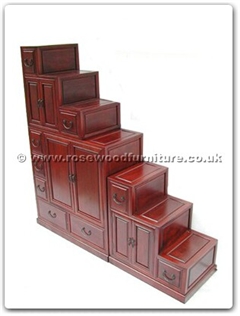 STYLE

Many traditional designs are produced in our Furniture - including Flower and Bird, Dragon Design, Longlife Design to name but a few. For the UK & US markets - we have found the Plain Style of Rosewood furniture to be more popular than the heaily carved styles.