Traditional Chinese Carvings
---
You can have any item on our site carved using any of the designs shown below. This can be either " Full Carved " where the carving covers the entire panel - or "Half Carved" which means the carving is contained within a shape like all 4 carvings below - please ask for advice on which type would suit your chosen furniture best.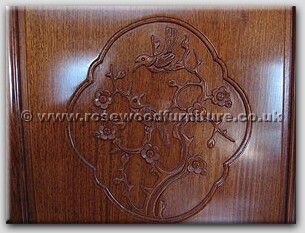 Flower and Bird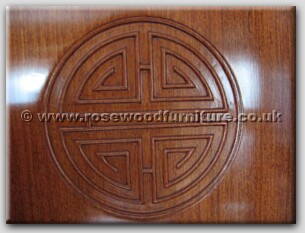 Longlife design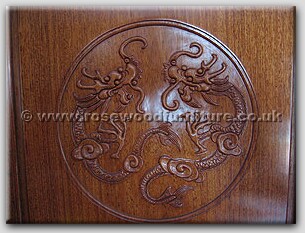 Dragon Design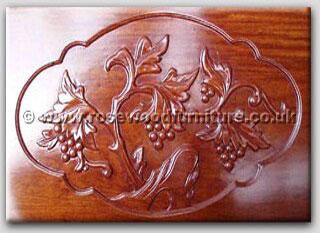 Grape Design
Mother of Pearl Inlay
---
PLEASE NOTE - AT THE MOMENT LABOUR RATES ON M.O.P. INLAY ADDED TO OUR FURNITURE ARE RISING - DUE TO A LACK OF EXPERIENCED CRAFTSMEN.
This is done outside of our Factory - and we cannot control the current price increases for this very skilled labour. We can however price to add Mother of Pearl Inlay to any of our Furniture - please ask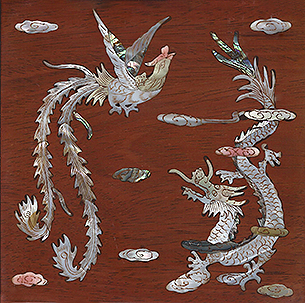 Dragon and Phoenix Mother of Pearl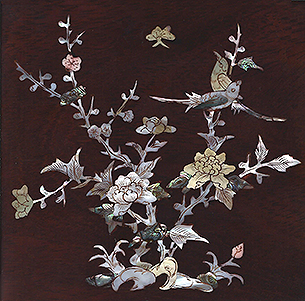 Flower and Bird Mother of Pearl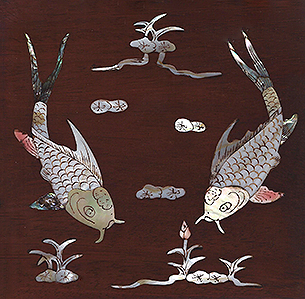 Fish Design